Upcoming Events:
Ant Clinic before BBB5
When: 28th Oct 2018 11:00
Where: Bristol Hackspace, BS3 4EA
Come to the hackspace before BBB5: *Spooky* Ant Social(4pm) build, bodge and fix up your bots and also make then *spooky* for our halloween social! The hackspace has just had a recent reorg and now has lots more workspace for tinkering! Plenty of the BBB crew will be on hand if you want help with your bots :)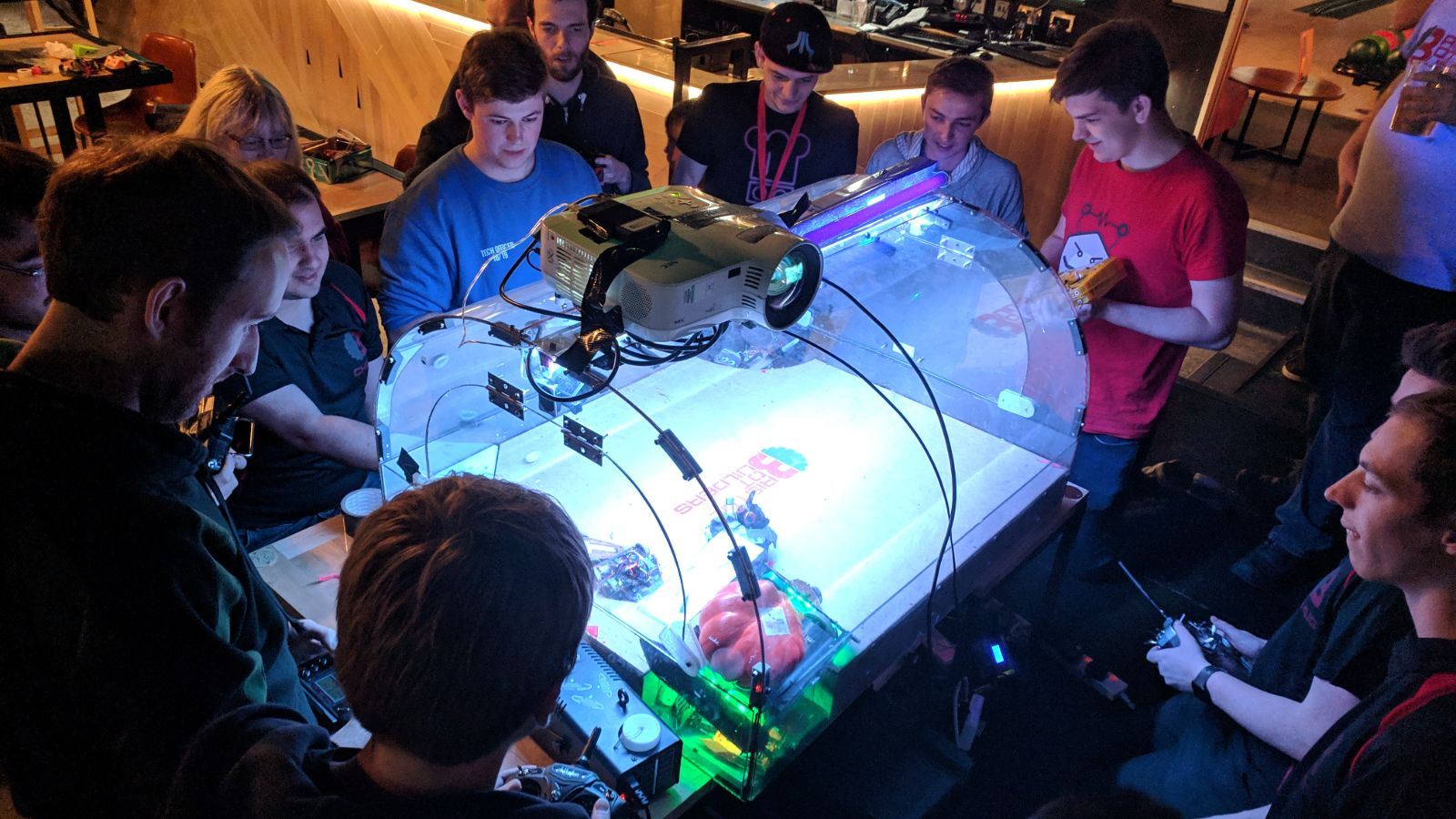 BBB5: *Spooky* Ant Social
When: 28th Oct 2018 16:00
Where: The Lanes, Bristol, BS1 2LE
We're back at the Lanes for another Antweight Robot Wars social. Everyone is welcome, bring your antweight robots or come have a go with one :) *Spooky halloween edition* so decorate your bots appropriately! More details TBA.
More Events:
13th Oct AWS56, Bristol (Ant Comp)
28th Oct BBB5: *Spooky* Ant Social
10th-11th Nov Extreme Robots, Gloucester (Heavy + Feather live show)
23-25th Nov DRC, Dorset (Ant Comp)
1st Dec BEEES Robot Wars, Bristol (Bristol Uni Ants)
8th Dec BBB6: Christmas Party, Bristol (Ant Social)
Past Events:
Website by joeb.xyz